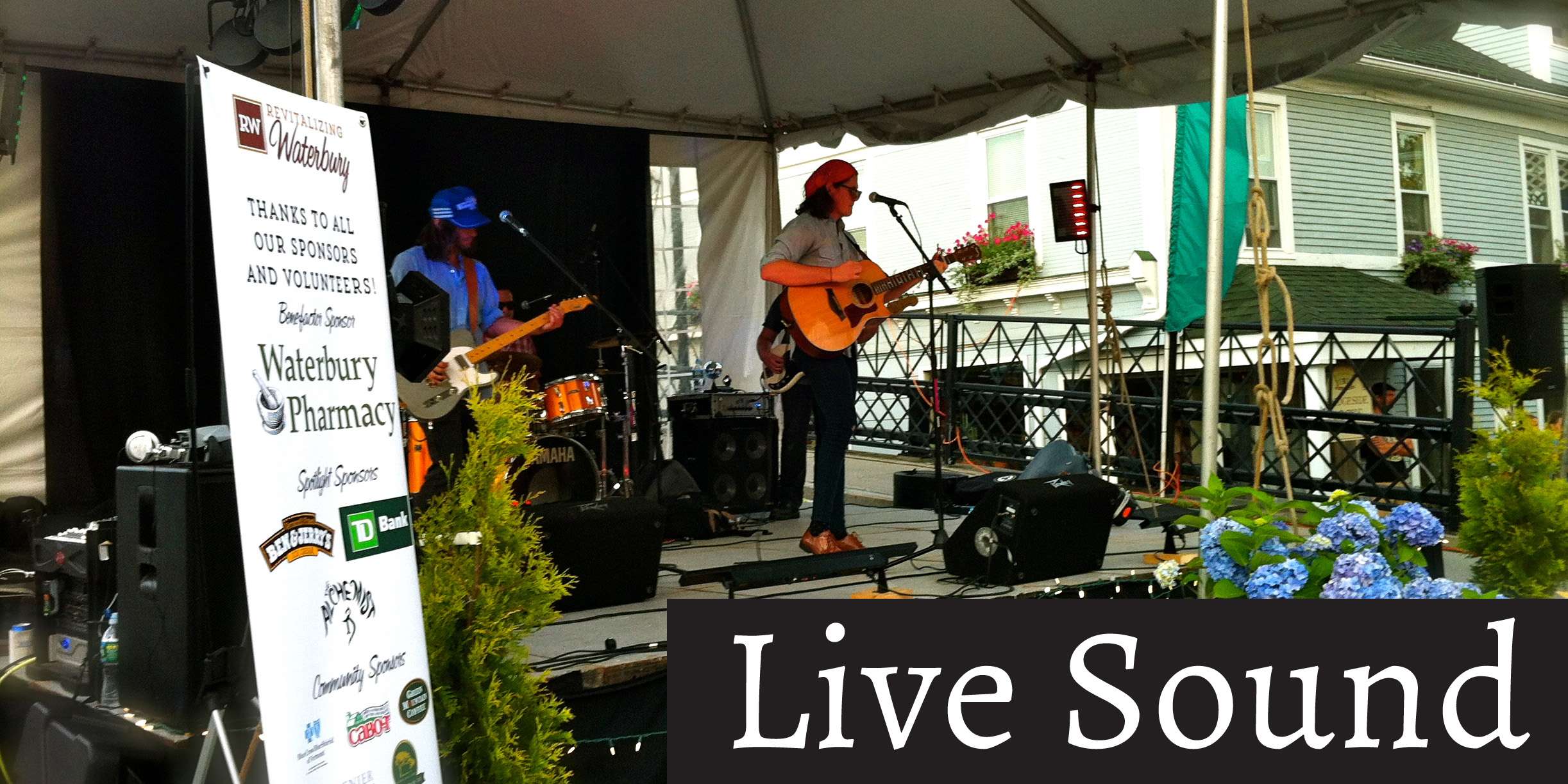 A wonderful community event, thanks to Revitalizing Waterbury and Meg Shultze from megsevents for a great two day event!
Friday was block party with a huge cake, after all Waterbury turned 250 this year.  We had street performers, beer garden and Joshua Panda performing.  We provided the live sound reinforcement and the lights, new LED lighting that lit up the tent and made the whole thing look amazing, I will be switching over to LED's exclusively after seeing the difference they make.
Saturday saw a huge craft fair, with local artisans and vendors lining the streets.  Music and live dance performances all day.